CPSC recall cases in September
Involving about 3.58 million trade
The Security and Compliance good control exports of a major event is very important for all businesses, once the product is not able to spot check the relevant departments and compliance, we will be faced with market regulators to inform the country of destination, recalls, fines other penalties, not only could face significant financial loss, brand reputation may also be affected.
The following, we set out this month, is a mandatory recall of American goods, as small partners to circumvent, is subject to similar products in question, please timely treatment, so as not to cause unnecessary losses!
01
part
TurboSke children bicycle helmets for children
describe:
The recall involves TurboSke Kids Toddler bicycle helmet. Recall helmet to small (S) sold, for head circumference from about 19 to 20 inches. Helmet with lime green, mint blue, black, magenta, purple and orange sale. "TurboSke" printed on the front and back of the helmet. Model FX010 printed on a label inside the helmet.
Origin:
China.
Sold:
About 860.
Recall Date:
September 1, 2021.
Recall Code:
21-193.
Hazard:
Bicycle helmets do not meet CPSC bicycle helmet US federal safety standards, there is a risk of head injuries.
accident:
None reported.
02
Top Paw® Double Diner Dog Bowl
The recall relates Top Paw Double Diner Dog Bowl, wherein the metal comprises a set of two dog food bowl, which bowl is lifted off the ground, placed in a metal base surrounded by a plastic gasket. Positive dog bowl printed with dog paw prints. No. 5,270,098 UPC and SKU number 73725775404 in the printed products on the bottom wall close to the embossed paw print sticker.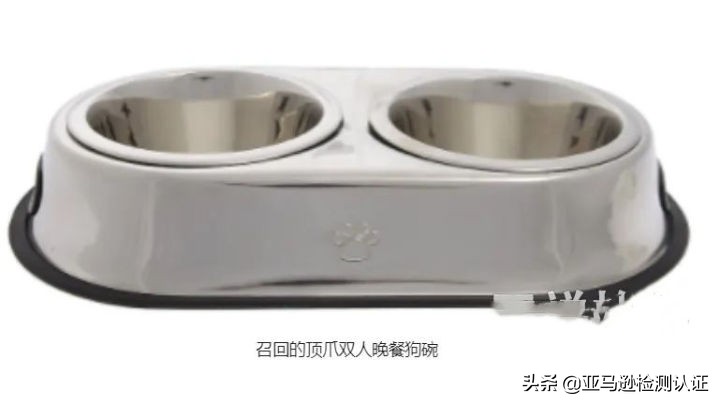 About 100,300 more.
21-192.
Washer at the bottom of the dog bowl may come off, leaving unfinished edges, the risk of tearing.
PetSmart has received reports of three cases of hand because consumers deal with unfinished edges on the recalled dog bowl and cause cuts and scratches.
03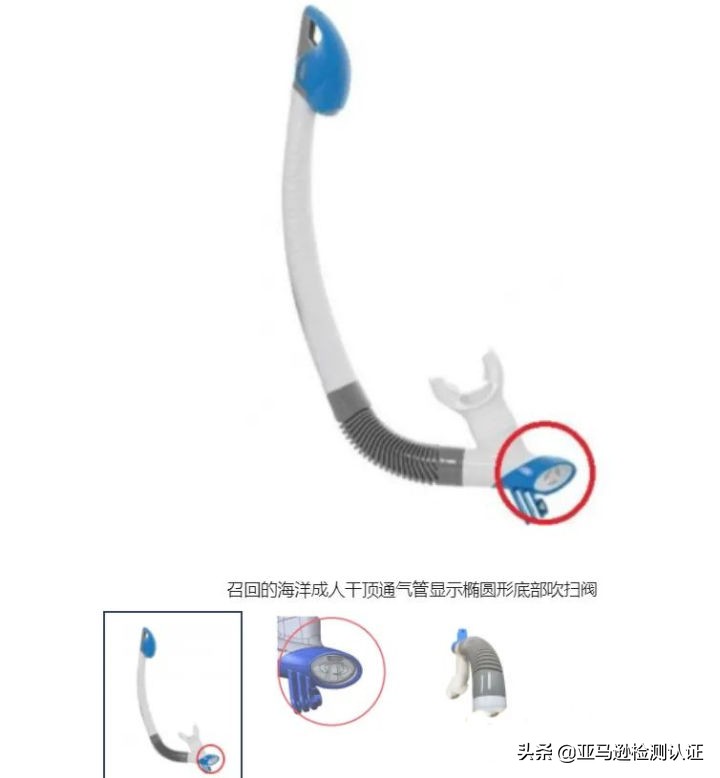 StepUp Sidekick learning tower
The recall involves Step2's StepUp Sidekick children to learn tower, used primarily as assistant stools and chairs. It has a white plastic housing with a gray tray with two cup holders, and the step of the seat. Manufacturing code included in this recall is 10-2020,3-2021 and 5-2021 can be found on a removable seat / step. Model "4134" is molded in the bottom of the column.
America.
About 1,570 units (Also in Canada sold about 34 units).
September 2, 2021.
21-778.
Storage tray with cup holder and steps may come loose from the tower, causing a fall hazard to children.
Step2 has received 20 reports on storage tray or loose steps from the tower, including minor abrasions after a child fell from the tower.
04
Janod Children shaving set
Recall involves shaving kit Janod toys. The kit blue fabric zipper bag with brown leather trim and handle, with the wooden components: beard shaped scissors, mirror, comb-shaped whiskers, colognes bottle, shaving brushes, shaving razors and bottles. Lot number located on the bottom of the bottle of cologne and wrapping paper.
About 13,600 sets.
September 9, 2021.
21-194.
Brown trim shaving kit bag containing phthalates regulated, ban specific content exceeds phthalate. If the intake of phthalates disabled children, and will produce toxic and can cause adverse health problems.
05
VITUS 14 and VITUS 16 children's bicycles
The recall involves 16 children's bicycles VITUS 14 and VITUS. Sold with 14-inch bicycle wheels for children aged 3 to 5 using 16-inch wheels for children 4-6 years use. They are sold in a variety of colors.
About 280.
21-781.
Bicycle hand brake, but not the foot brake. Federal regulations require bike equipped with hand brake and foot brake. Sidewalk bike with handbrake but without the foot brake might be unable to use the handbrake parking only harm children.
06
Teak shower stool
The recall involves Ivena 20 Yingcun teak shower bench. Teak bench is made of a light brown, with a foot pad. The seat chassis and a row of wooden paneling. Product number 1049998 and UPC 8886474018015 is printed on the packaging. There is a label on the bench, says:. "100% wood from well-managed forests."
Indonesia.
Approximately 70,000 (In addition, Canada sold about 11,317 more).
21-780.
Shower units may collapse during use, causing the user to fall risk.
Consumer Reports 81 from the shower stool in the course of the fall, break or fall apart in the event, including the report was injured in a fall in 4 cases. This includes four injured coccyx fracture, sustained head and body aches and bruises.
07
Adult stem top ocean breathing tube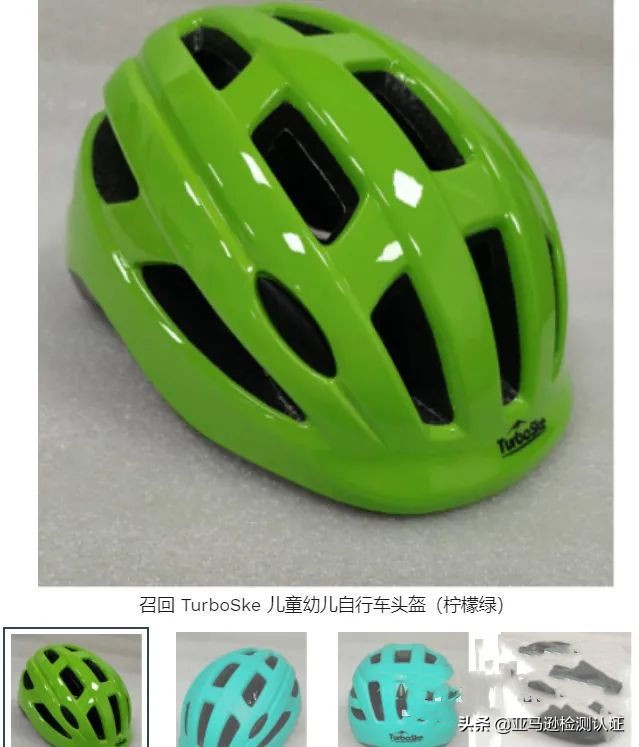 The recall involves Oceanic Adult Dry Top Snorkels. Recall snorkel white and gray, blue plastic housing surrounding the valve at the top of washing the transparent base rubber around the oval, the breathing tube has a blue dry splash guard. Snorkel height of about 16.5 inches.
Thailand.
About 76,000.
September 22, 2021.
21-199.
Recall the breathing tube at the bottom of the flush valve may leak, causing unexpected into the water, causing drowning hazard.
Oceanic has received 13 reports about the breathing tube leakage. According to reports, a consumer because of a breathing tube leakage tripping, suffered minor injuries.
08
The portable heater of forced air propane Bauer
The recall relates Bauer Forced Air propane portable heater, which is driven by a propane gas forced air heater. The device is a red, 13 inches long, 9 inches high and 17 inches wide. Name "Bauer" in white letters printed on the side of the heater. Heater on the rating label item number 57176 printed on the rear of the device near the gas inlet.
About 19,000 units.
September 16, 2021.
21-782.
The back of the heater tab may not be sufficiently secured, resulting in leakage of propane gas heater, causing a fire hazard.
The company has received the report of 13 parts propane gas leaks, including a fire report. No injuries were reported.
09
Boppy newborn lounger
US Consumer Product Safety Commission (CPSC) and Golden, Colorado company announced the recall of Boppy Boppy Original newborn loungers, Boppy Preferred newborn loungers and Pottery Barn Kids Boppy newborn loungers.
CPSC continues to emphasize that the best place for a baby to sleep is a crib, cradle or game field sturdy, flat surface. Parents and caregivers should not add blankets and pillows in the baby's sleeping environment, padded crib bumpers or other items. Babies should always sleep on their backs.
Approximately 3.3 million (35,000 Canada).
September 23, 2021.
21-198.
If the baby rolling, moving or breathing obstruction placed in position on the couch, or rolling down from the couch to the outer surface obstruct breathing (such as adult pillows or soft bedding), the baby could suffocate.
Eight cases have been associated with the Boppy Company newborn baby loungers and this hazard of death report. According to reports, these babies are put back on the couch after choking side or abdomen, side, or lying on the couch when found.
10
Compliance product sales has been the focus of the investigation CPSC and major online sales platforms. To children's products, for example, once a security incident, and then to be examined does not comply with safety regulations, the consequences in addition to shops and financial damage, and even may face legal risks.
Sellers in the course of business, it is important to ensure that goods sold to meet the safety requirements of the country, to get the appropriate security certificates to ensure the quality of the premise to further increase sales, so as not to cause unnecessary losses!
Focus on micro-channel public number (detected next door talk of the town) to learn more Amazon rules
part
part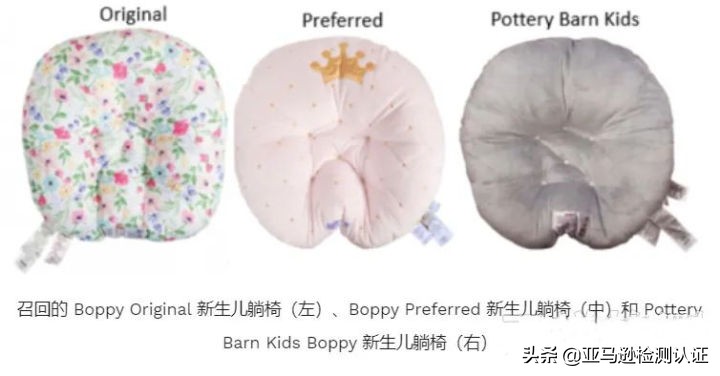 part
part
part
part
part
part
part
describe:
describe:
describe:
describe:
describe:
describe:
describe:
describe:
Origin:
Origin:
Origin:
Origin:
Origin:
Origin:
Origin:
China.
China.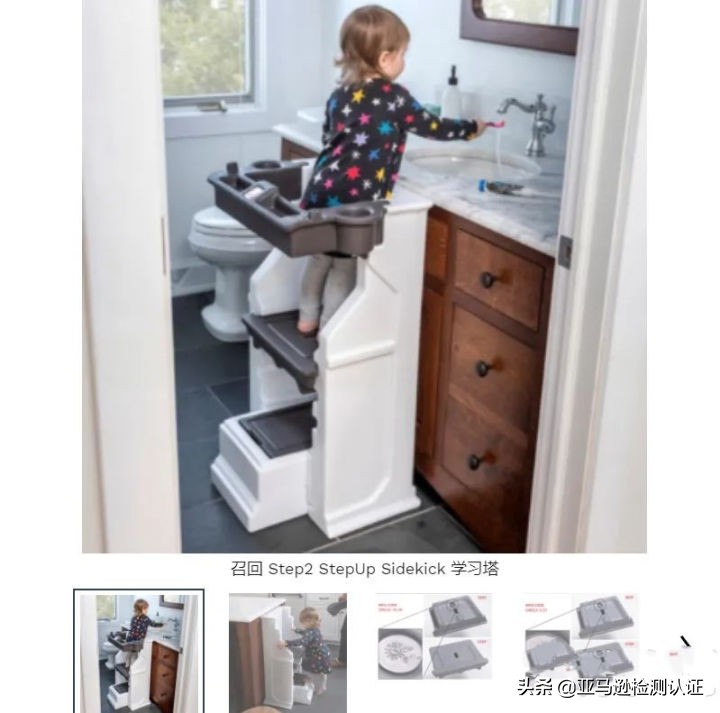 China.
China.
Sold:
Sold:
Sold:
Sold:
Sold:
Sold:
Sold:
Sold:
Recall Date:
Recall Date:
Recall Date:
Recall Date:
Recall Date:
Recall Date:
Recall Date:
Recall Date:
September 1, 2021.
Recall Code: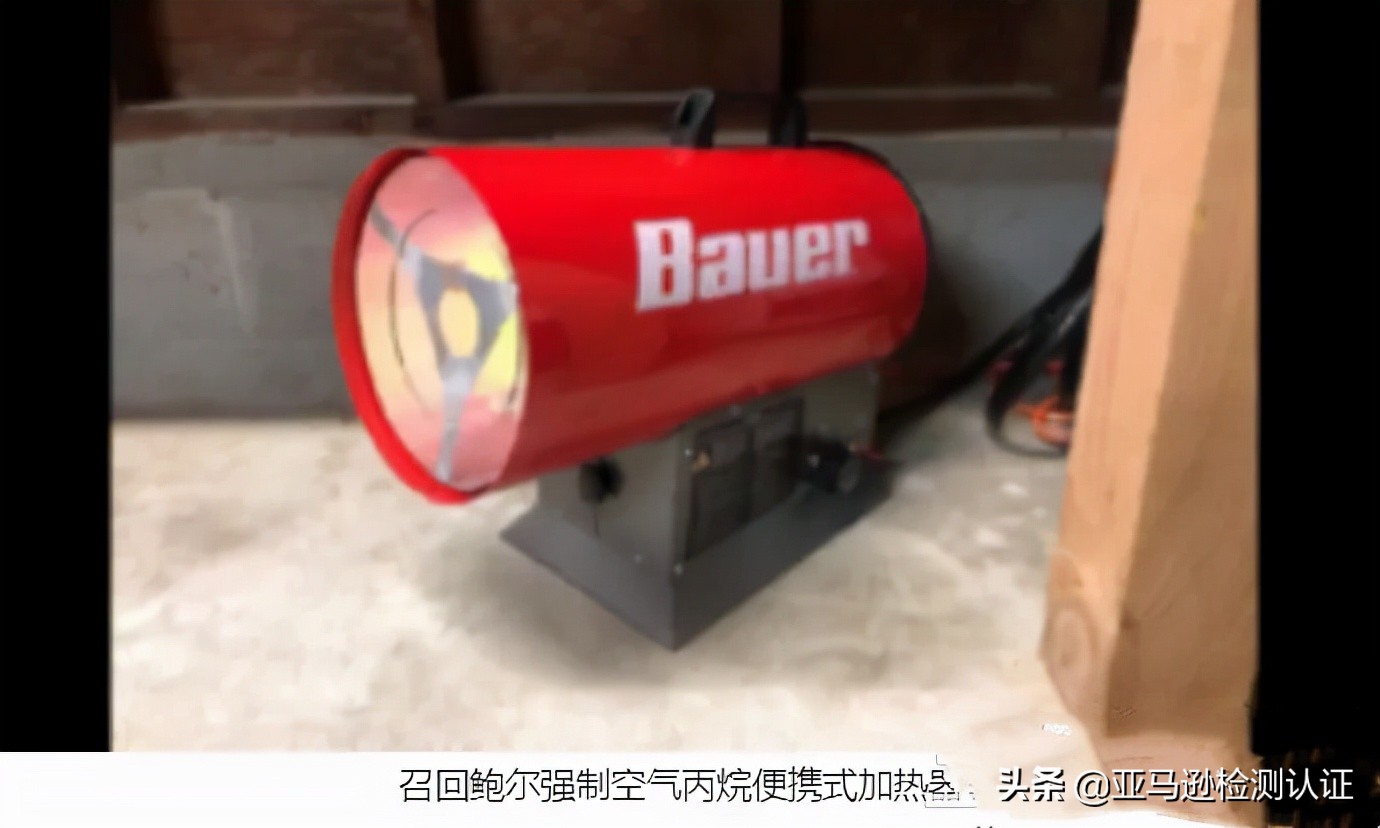 Recall Code:
Recall Code:
Recall Code:
Recall Code:
Recall Code:
Recall Code:
Recall Code:
Hazard:
Hazard:
Hazard:
Hazard:
Hazard: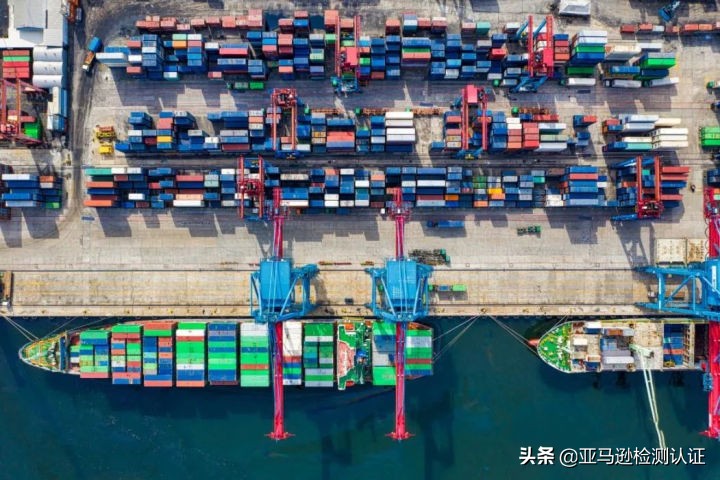 Hazard:
Hazard:
Hazard:
accident: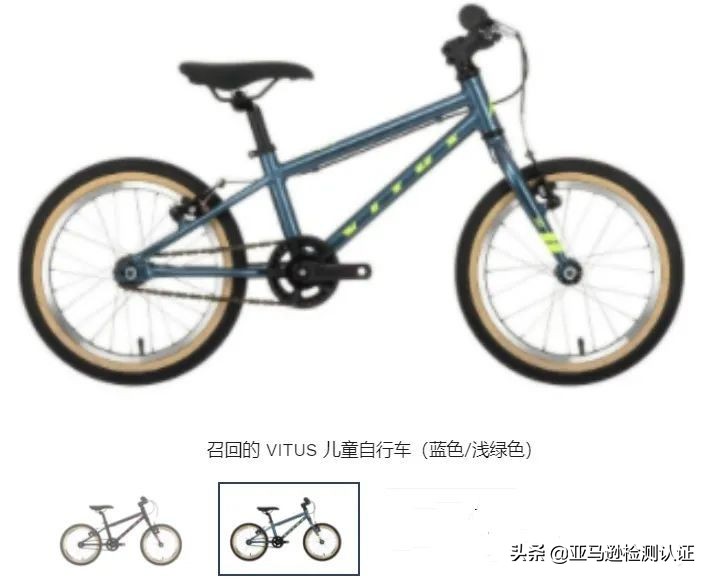 accident:
accident:
accident: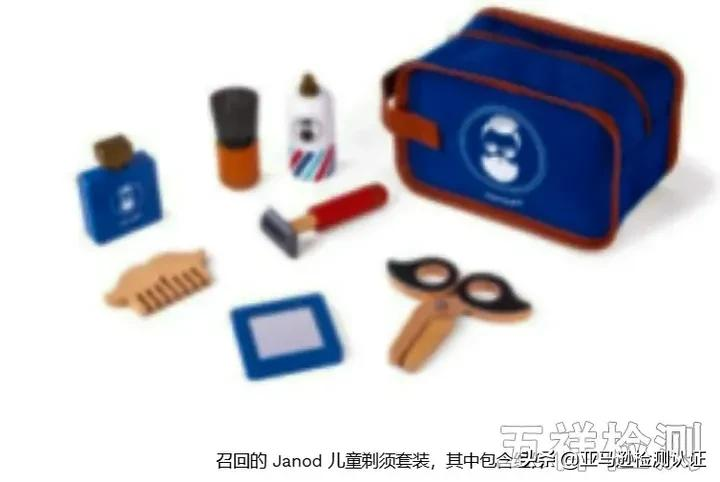 accident:
accident:
accident: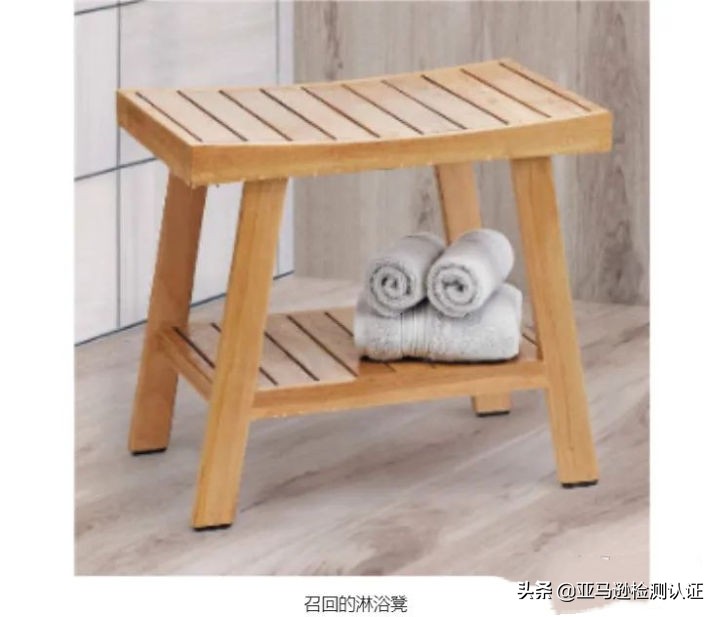 accident:
None reported.
None reported.
September 9, 2021.
September 9, 2021.